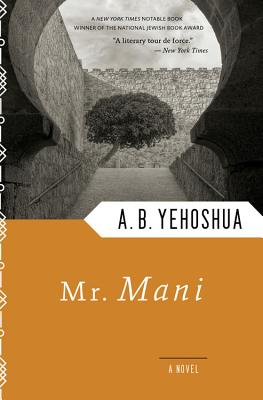 Stock Image - Please Inquire for Details
Author Name YEHOSHUA, A.B.
Title MR. MANI
Binding Trade Paperback
Book Condition GOOD / VERY GOOD
Publisher
ISBN Number 0156627698 / 9780156627696
Seller ID 124748
[ 5/1993] [YEHOSHUA, A.B.]
More Description from Internet Sources--
"Mr. Mani" is a deeply affecting six-generation family saga, extending from nineteenth century Greece and Poland to British-occupied Palestine to German-occupied Crete and ultimately to modern Israel. The narrative moves through time and is told in five conversations about the Mani family. It ends in Athens in 1848 with Avraham Mani's powerful tale about the death of his young son in Jerusalem.  A profoundly human novel, rich in drama, irony, and wit.
Price = 7.00 USD