Bluestocking Books 3817 5th Ave San Diego CA 92103
OPEN BOOKSHOP HOURS:
Sun 10am - 5pm
Mon-Thurs 11am - 6pm
Fri & Sat 9am - 8pm
Hello! Welcome to Bluestocking Books Website!
September's here..
Welcome fall, with your back to school shoes and your promise of crisp autumn in the balmy late-sumer air... We have exciting newly published 20% off titles in stock for everybody! New and exciting store hours too... read on! As always, call or email anytime and we'll get right back to you!
Call (619) 296-1424 or email us:
[email protected]
 to reserve your copy! (Currently only our used book stock is shown at the website)
Dr. Seuss's Horse Museum
by Dr. Seuss and Andrew Joyner
$18.99 hardback Now 20% off = $15.19
Based on a manuscript and sketches by Dr. Seuss, Andre Joyner studied and created illustrations that approach the original magic of Dr. Seuss like none other. Reproducing 30 pieces of fine art of horses through the ages, introduces children to visiting the museum and understanding the sometimes puzzling thing we call ART>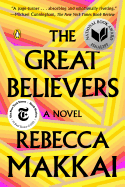 The Great Believers
by Rebecca Makkai
$16.00 paperback Now 20% off = $12.80
The One Book One San Diego 2019 selection is about mid-1980's Chicago as the AIDS crisis unfolds and 30 years later in Paris as two old friends finally grapple with the devastation of the epidemic and try to find the goodness in the midst of disaster, Now in its 13th year, One Book One San Diego seeks to bring our community closer together through the shared experience of reading and discussing the same book.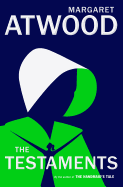 The Testaments
by Margaret Atwood
$28.99 hardback Now 20% off = $23.16
On sale September 10
A sequel to The Handmaid's Tale... When the van door slammed on Offred's future at the end of The Handmaid's Tale , readers had no way of knowing what lay ahead for her- freedom, prison or death With The Testaments, the wait is over. The story picks up fifteen years after Offred stepped into the unknown, with the explosive testaments of three female narrators from Gilead.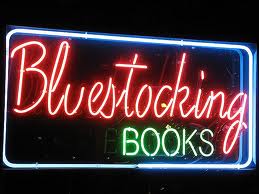 Bluestocking Books 3817 5th Ave San Diego CA 92103
New & exciting OPEN BOOKSHOP HOURS
Sun 10am - 5pm Mon-Thurs 11am - 6pm Fri & Sat 9am - 8pm
We want to be your 
go-to neighborhood bookshop,
 wherever you are. We special order books (new and used), can ship to you and your loved ones in the U.S. and worldwide. Join our 
free shipping club
 for domestic orders - see below :D*
To see what we have in stock, check 
our website
 where we refresh our inventory daily. Lots of cool items do not appear online, nor do our new titles, so please give us a call or email
[email protected]
and we'll check the stacks and our main book distributor to see what we can provide for you.
We offer 
trade credit
 for gently used books you bring in, and the trade credit you earn provides a discount towards purchase of other books and items in the store. When purchasing a used book, trade credit can pay for up to 50% -or- up to 25% of the price of new books, gift items & special orders. Give your gently used books a new life by passing them along to other book lovers. And find some new-to-you treasures!
:D* Join our Free Shipping Club! With your $50 yearly membership, we send books with USPS media rate to friends and loved ones throughout the US and at military bases. ($50= 12 regular single book shipments). We ship with clean packing materials and reuse paper and cardboard to reduce impact on our world. Plus, with your name in our database you are racking up an additional 7.5% off your purchases with continued shopping. If you like shopping local & want to turn friends and family on to Bluestocking Books, we want you in our club!
to read about order trade credit policy
Would you like a book? 
Human interaction is easy! 
Call and ask about anything or for more details on a current listing here at the website :D
We may not always have the perfect book in stock but we can usually order one. If you're looking for a favorite edition of a treasured book to share with a loved one, maybe a next generation New Reader, this is the perfect time to order for the Holidays... or maybe get a li'l something as a special gift for Yourself!
We are a "brick-n-mortar" REAL BOOKSHOP where magical life-changing books are discovered, toddlers squeal in delight at the sight of a book they recognize, old friends strolling together find common loves in literature & history, true loves meet and dogs sit politely for a treat. Yes, there are random philosophical quotes uttered aloud and books recommended by friends and strangers alike. We are community whether we know you or not, fellow reader and booklover: welcome to our tradition! Our street address has housed a bookstore since 1967; the 3rd owner & staff (for ~19 years now!) intend to carry on the full-service neighborhood bookshop customs as long as there is a demand. We stock mostly used books and order both new and used books -just inquire. We have regular deliveries for the classic reprints and new releases. 
       11am-7pm Monday - Thursday
       9am-8pm Friday & Saturday

If you can't find what you like please fill out our off-line search form and we will search our off-line inventory, other bookstores and book search services for you. Or just give us a ring! Thanks - BsB