Hello! Welcome to Bluestocking Books Website!
When August gives you a heatwave..
Take a hike! (bring water!) By popular demand, our August Specials spotlight a hiking guide to local hotspots, a kid's book to set your mind to dreaming, a graphic memoir to inspire and a staff favorrite about avoiding burnout... maybe taking a hike is one way! Call (619) 296-1424 or email us:
[email protected]
 to reserve your copy! (Currently only our used book stock is shown at the website)
Coast to Cactus: The Canyoneer Trail Guide to San Diego Outdoors
Edited by Lindsay, Knoll and Varnell
$29.99 paperback Now 20% off = $23.96
Far more than just a hiking guide to the best of San Diego County outdoors, this trail guide is designed to teach appreciation and understanding for San Diego County, classified by Conservation International as one of the 35 biodiversity hotspots in the world. It's like hiking with a trail naturalist!
The Tale of Despereaux
by Kate DiCamillo, illustrated by Timothy Basil Ering
$18.99 hardback Now 20% off = $15.99
A charming story of unlikely heroes, including a knight (mouse) in shining (furry) armor named Despereaux Tilling. Follow his quest to rescue a beautiful human princess from The Rats, including Roscuro who is drawn to the Light of the non-rat world. Read the book before you see the musical at
The Old Globe Theatre!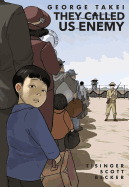 They Called Us Enemy
by George Takei
$19.99 paperback Now 20% off = $15.99
A stunning graphic memoir recounting actor/author/activist Takei's childhood imprisoned within American concentration camps during WWII. Experience the forces that shaped an icon in this gripping tale of courage, country, loyalty, and love.
Burnout: The Secret to Unlocking the Stress Cycle
by Emily Nagoski & Amelia Nagoski
$27 hardback Now 20% off = $21.60
Is it hot in here or are we just really burnt out? With compassionate, science-based advice the Nagoskis deconstruct the stress we experience and show us how to fight back! It's not about "having it all;" it's about knowing we are already enough, just as we are. We also have Dr. Nagoski's other title, customer requested Come As You Are.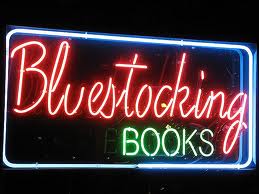 We want to be your 
go-to neighborhood bookshop,
 wherever you are. We special order books (new and used), can ship to you and your loved ones in the U.S. and worldwide. Join our 
free shipping club
 for domestic orders - see below :D*
To see what we have in stock, check 
our website
 where we refresh our inventory daily. Lots of cool items do not appear online, nor do our new titles, so please give us a call or email
[email protected]
and we'll check the stacks and our main book distributor to see what we can provide for you.
We offer 
trade credit
 for gently used books you bring in, and the trade credit you earn provides a discount towards purchase of other books and items in the store. When purchasing a used book, trade credit can pay for up to 50% -or- up to 25% of the price of new books, gift items & special orders. Give your gently used books a new life by passing them along to other book lovers. And find some new-to-you treasures!
:D* Join our Free Shipping Club! With your $50 yearly membership, we send books with USPS media rate to friends and loved ones throughout the US and at military bases. ($50= 12 regular single book shipments). We ship with clean packing materials and reuse paper and cardboard to reduce impact on our world. Plus, with your name in our database you are racking up an additional 7.5% off your purchases with continued shopping. If you like shopping local & want to turn friends and family on to Bluestocking Books, we want you in our club!
to read about order trade credit policy
Would you like a book? 
Human interaction is easy! 
Call and ask about anything or for more details on a current listing here at the website :D
We may not always have the perfect book in stock but we can usually order one. If you're looking for a favorite edition of a treasured book to share with a loved one, maybe a next generation New Reader, this is the perfect time to order for the Holidays... or maybe get a li'l something as a special gift for Yourself!
We are a "brick-n-mortar" REAL BOOKSHOP where magical life-changing books are discovered, toddlers squeal in delight at the sight of a book they recognize, old friends strolling together find common loves in literature & history, true loves meet and dogs sit politely for a treat. Yes, there are random philosophical quotes uttered aloud and books recommended by friends and strangers alike. We are community whether we know you or not, fellow reader and booklover: welcome to our tradition! Our street address has housed a bookstore since 1967; the 3rd owner & staff (for ~19 years now!) intend to carry on the full-service neighborhood bookshop customs as long as there is a demand. We stock mostly used books and order both new and used books -just inquire. We have regular deliveries for the classic reprints and new releases. 
       11am-7pm Monday - Thursday
       9am-8pm Friday & Saturday

If you can't find what you like please fill out our off-line search form and we will search our off-line inventory, other bookstores and book search services for you. Or just give us a ring! Thanks - BsB