BLUESTOCKING BOOKS, SAN DIEGO
Update 11-13-2020 - Hello!
SUSPENDING ALL BOOK TRADES UNTIL COVID LETS UP!!
*
Operating every day 11am-6pm - DAILY SHIPPING WORLDWIDE
Curbside Pickup - 3817 5th Ave - LIMITED IN-STORE SHOPPING
BookSearch Service
*
For USED BOOKS IN STOCK RIGHT NOW - try the search bar above: updated daily! 
We have around 15,000 books listed every day. You can order & prepay for ship-to-you or at store pick up. Ask questions about any item & we will get back to you as soon as possible with info/fotos. Our Booksearch Service finds used books we don't have - Mary finds / quotes & best quality for your title/specifics and takes care of all the details, presenting you with a wonderful book. To purchase a Gift Card, click "Checkout" on the left here, and look to the right side of your screen for the Gift Cards :) 
*
FOR ALL BOOKY INQUIRIES:
please add us to your email address book & include your ph # in correspondence
*
For BRAND NEW BOOKS IN STOCK & TO ORDER - Please, Just Ask
We get new book deliveries weekly - add your requested titles and pick-up at shop - no shipping fees! We'll check each title request for aviablility/cost :D
*
For BRAND NEW BOOKS SHIPPED DIRECTLY TO YOU or your Loved Ones-
Click thru the Bookshop link right here & use the search bar to find the books you'd like, and we get the sale:
Bookshop.org is one of the best things to come along in 2020! It supports us & a contemporary group of independent booksellers - anyone using is anywhere is much appreciated. It is secure and easy to use! Let's give that primal AMAZON power back to the amazing giant rainforest and kick-ass women warriors!!
Global Pandemic COVID STUFF:
HOLIDAY GIFTERS OF NEW BOOKS! - New 2020 releases, favorite classics, etc: Due to global pandemic, publishers won't be reprinting for the holiday season, i.e. what's in stock now may not be replenished, so for specific titles you'd like, let's do it asap. Call / email :)
Global Pandemic COVID STUFF:
2020 EXPECT SHIPPING DELAYS - Due to GLOBAL QUARANTINE both the new book company AND the USPS are shoret staffed. Everyone is filling orders as fast as possible, and we have not have anything lost, only a few delays.
PLEASE PURCHASE EXPEDITED SHIPPING IF YOU NEED IT ASAP ;)
Global Pandemic COVID STUFF:
To Come In & Shop at 3817 5th Avenue, calling first is not a bad idea!
If you want your family/party of (5-6 capacity) to shop for a bit, consider making a date with us to safely accomodate everyone. Popping by btwn 11am-6pm is also fine. If we're at capacity, no one additional may enter until someone heads out. 
TO ENTER THE BOOKSHOP BUBBLE:
We'll admit you at the door, keeping the number of people very limited during business hours, and to protect ourselves and others by asking you to wear a real, full & attached mask from nose to chin. We will ask you to have clean hands & push sanitizer at you. We will also ask you to contain & stow your stuff & phones to prevent drinking, eating, or digging through bags / pockets after sanitizing hands. Our policy is created by our staff from health advisement from four governmental levels. 
Touching the books must be safe for everyone, right?!?!

WE CAN DO THIS!!!
PLUS - AS ALWAYS:
Do not enter with a fever or cough, any symptoms of illness or if you have recently been ill
Do not enter if you are in a high-risk group or are feeling under the weather
Wear a secure mask covering nose and mouth at all times - no exceptions
No drinks or food - check your bags
Keep a minimum of 6 feet distance from others
Maintain clean hands
Don't touch your face - or your cell phone - please
BEST FOR ALL: Stay home - call it in & have it mailed to you
During our bookseller break time (quick bite of lunch and a chance to sit down) we will still be providing service but may be keep it door/curbside for a while. Luckily, this only happens from time to time ;)
THE USUAL FALL SHENANIGANS!!
Baby Book Drive! Stockpiling Books for Babies in Need! 
We collect new books for tots 0-5yrs old to receive at pediatric check-ups. Babies enrolled/born into the UCSD program here have been diagnosed with a known risk during prenatal care. The fetal development issues are monitored and when it comes to brain development, reading plays a big part. Babes get a free book (provided by our generous customers); parents get encouragement from Dr. to cuddle up and read.... and then.... Magic Happens!! Babies become more socially engaged and start to talk more.They're better prepared to start school and they're discovering a beautiful world of words & pictures. One kind doctor in this program shared with us that he sees babies more intaractive on the very next visit :D!!!!!!
With purchase, enter for a chance to win booky schwag... scroll down for details 
From today until "Shop Small" Saturday (Nov 28) support our Reach Out & Read Baby Book Drive* & enter for a chance to win prizes & accolades! (sorry, Grover not included in prize)
When you make a book drive purchase between $10 and $20, fill out a green ticket for a chance to win an Independent Bookstore Day 2020 exclusive: signed Amor Towles novella You Have Arrived at Your Destination ... or a $15 Gift certificate!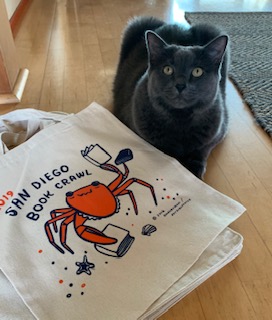 When you make a book drive purchase between $20.01 & $29.99, fill out a white ticket for a chance to win an IBD 2019 Susie Ghahremani washable canvas book bag (modelled here by Grover) or a $25 gift certificate! (Grover not included in prize, sorry)
When you make a book drive purchase of $30 & up, fill out a blue ticket for a chance to win an IBD 2020 Susie Ghahremani pin or a $35 Gift certificate!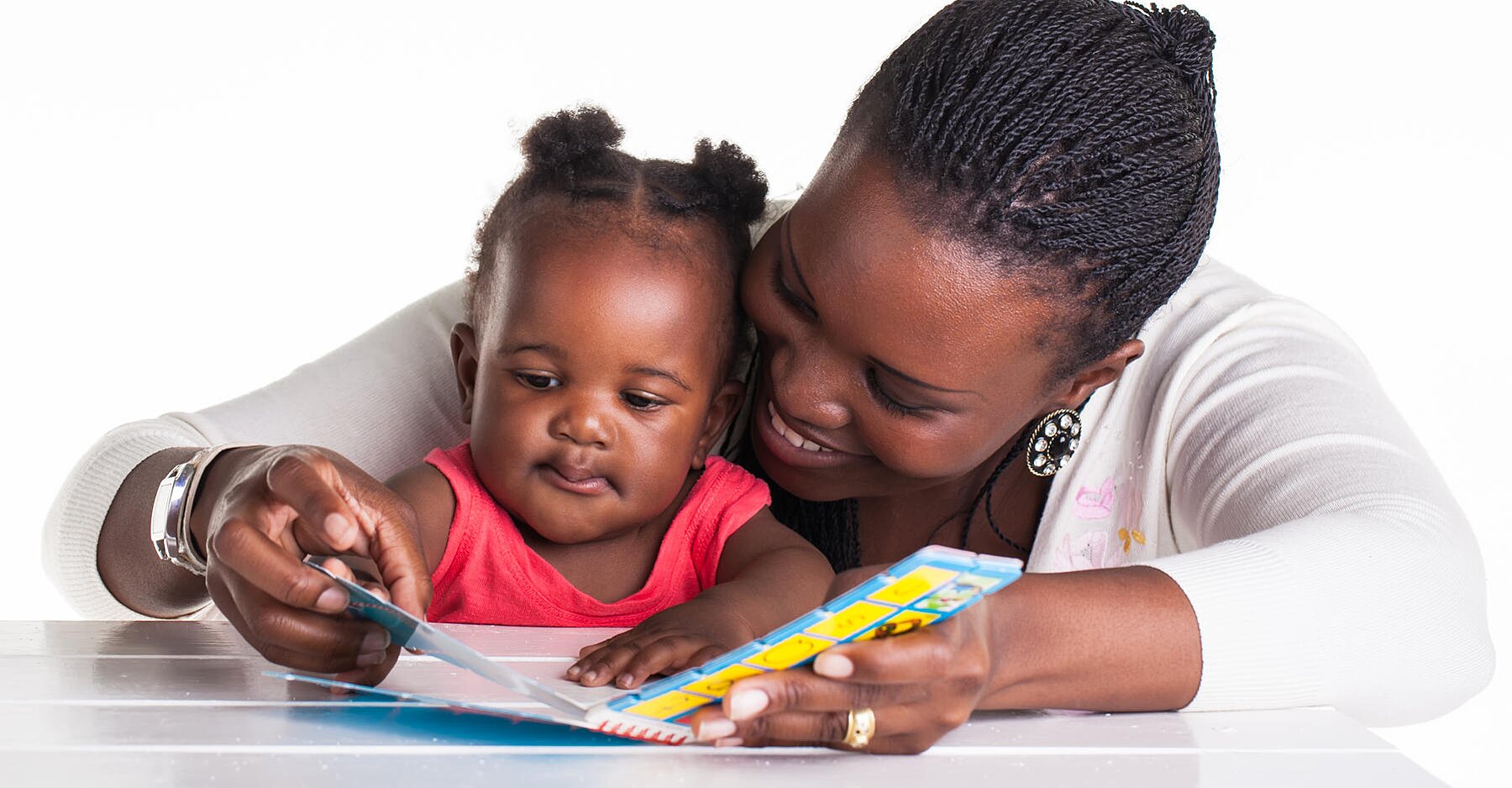 Many will enter, 25 lucky winners will be randomly selected on December 1st. We shake the basket well, so enter early & often and good luck! Thank you for your generosity to the babies & toddlers who receive a gift at their pediatric check-up! Yay for babies & books!
SUSPENDING ALL BOOK TRADES UNTIL COVID LETS UP A BIT!!
INDEPENDENT BOOKSHOPS' NEW WEBSITE FOR BRAND NEW BOOKS:
You can also find us at 
AbeBooks.com
, a used & collectible book shopping website made up of many book dealers like us. We list our unique collectible selections and ephemera there, titles published prior to the early 1970s, cool retro pamphlets, quirky magazines or small press publications without an ISBN. They will find you through AbeBooks! Shop there securely or call us directly about any item and we can send more details.
-Stay well & keep reading!-
 Get updates & stay in touch! 
How can we help? Please ask!
Lots of folks are looking around right now, seeing who needs extra help or a kind word of support... and it turns out it's all of us. This unprecedented moment in our lives is an opportunity to be of service to our friends and neighbors, in both little and big ways. A smile is sometimes all it takes..... A SMILE IN YOUR EYES BECAUSE THEY CAN"T SEE YOUR MOUTH UNDER A SOCIALLY CONSIDERATE MASK RIGHT? of course ;)
Thanks everyone for adapting to our options to serve you! With our beloved Hillcrest hit especially hard by Covid-19, we are thinking of our friends & neighbors and really extra grateful for everyone ordering books to be shipped to home and pre-arranging safe pick-ups, greeting us safely with mask in place.
To support other artists and small businesses in your area, please consider some classics:
1) Gift Card - buying a gift card can give a small biz some capital and you get your good stuff later or treat a friend or family member to a virtual hug!
2) Tip Jar - if you just want to give to local, neighborhood businesses, it's a traditional way to support any low wage workers or people who are not supported by paid leave, retirement account, etc... We're all neighbors looking out for each other.
Be safe, be strong, keep smiling & keep reading!
Welcome to Bluestocking Books!
This creaky-floored space has been a bookshop for 53 years in 2020; Used books, a selection of new books and recent releases, greetings cards & postcards, booky gift items & antique items all flow in and find new homes with our book-loving community, both local and far-flung. We're shipping daily, worldwide, and enjoy the personal connections with visitors from every state and every country who come to 3817 5th Avenue and breathe a gentle sigh, saying "Ah, this feels like home." This is a place where old (and not so old) titles get rediscovered, sometimes for the first time. Toddlers make a beeline for their section and squeal with delight seeing a book they recognize. Dogs sit politely for a treat and sometimes do a trick. Old friends find new things to talk about and new friends discover each other, occasionally resulting in True Love! (Browser beware!)