Bluestocking Books 3817 5th Ave San Diego CA 92103
OPEN BOOKSHOP HOURS:
Sun 10am - 5pm
Mon-Thurs 11am - 6pm
Fri & Sat 9am - 8pm*
*Nov 29 - Dec 22 open Friday & Saturday til 9pm*
Closed Thursday Nov 28... Get your thankful on!
...Let's end the year by gathering up books for everyone we love, to start 2020 with a plenitude of inspiration, education & entertainment via the printed page, lovingly bound and hand-picked for our favorite people. Browse our recent arrivals at the website & in the stacks, special order new books on Tuesdays and/or ask about a used, out-of-print search now so we can work our magic!
The Complete Cookbook for Young Chefs
by America's Test Kitchen Kids
$19.99 hardback Now 20% off = $15.99
For kids of all ages who want to learn the basics in the kitchen, just in time to hone their new skills before the holidays. America's Test Kitchen combines the most up-to-date science with lots of colorful illustrations and step-by-step instructions. Inspire the food artist in someone you love!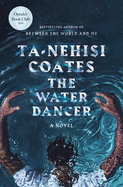 The Water Dancer by Ta-Nehisi Coates
$28 hardback Now 20% off = $22.40
An enslaved young man takes an unexpected journey from a Virginia plantation to a desperate guerrilla cell in the wilderness where he is enlisted in an underground war and resolved to rescue the family he left behind. From the National Book Award-winning author of Between the World and Me, the debut novel about a magical gift, a devastating loss and an underground war for freedom.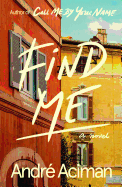 Find Me by Andre Aciman
$27 hardback Now 20% off = $21.60
In this spellbinding exploration of the varieties of love, the author of the bestseller Call Me By Your Name revisits its complex and beguiling characters decades after their first meeting. Find Me brings us back inside the magic circle of one of our greatest contemporary romances to ask if, in fact, true love ever dies.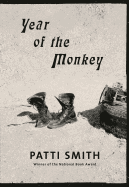 Year of the Monkey by Patti Smith
$24.95 hardback Now 20% off = $19.96
The National Book Award-winning author of Just Kids and M Train brings us this profound, beautifully realized memoir in which dreams and reality are vividly woven into a tapestry of one transformative year.
Join us! for Small Business Saturday on November 30. We'll be serving up Kris's Cinnamon Apple Tea and celebrating the partnership of our community of local, unique independent businesses with the folks who value the magic & adventure of interactive browsing & shopping.
Join us!
as we kick off our annual
Reach Out and Read
book drive for babies & toddlers. Now through January 31st we'll be collecting new books for tots participating in the
UCSD High Risk Infant Follow-up
Program. ROAR doctors and nurses promote early childhood literacy and school readiness and our generous friends & neighbors have donated hundreds of books over the years! Thank you for your generosity... many kids receive their first book through this valuable program.
We are thankful to be your go-to neighborhood indie bookshop every day of the year! Happy Thanksgiving to everyone,
Kris, Tom, Dawn & Mary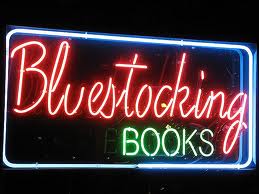 Bluestocking Books 3817 5th Ave San Diego CA 92103
New & exciting OPEN BOOKSHOP HOURS
Sun 10am - 5pm Mon-Thurs 11am - 6pm Fri & Sat 9am - 8pm
We want to be your 
go-to neighborhood bookshop,
 wherever you are. We special order books (new and used), can ship to you and your loved ones in the U.S. and worldwide. Join our 
free shipping club
 for domestic orders - see below :D*
To see what we have in stock, check 
our website
 where we refresh our inventory daily. Lots of cool items do not appear online, nor do our new titles, so please give us a call or email
[email protected]
and we'll check the stacks and our main book distributor to see what we can provide for you.
We offer 
trade credit
 for gently used books you bring in, and the trade credit you earn provides a discount towards purchase of other books and items in the store. When purchasing a used book, trade credit can pay for up to 50% -or- up to 25% of the price of new books, gift items & special orders. Give your gently used books a new life by passing them along to other book lovers. And find some new-to-you treasures!
:D* Join our Free Shipping Club! With your $50 yearly membership, we send books with USPS media rate to friends and loved ones throughout the US and at military bases. ($50= 12 regular single book shipments). We ship with clean packing materials and reuse paper and cardboard to reduce impact on our world. Plus, with your name in our database you are racking up an additional 7.5% off your purchases with continued shopping. If you like shopping local & want to turn friends and family on to Bluestocking Books, we want you in our club!
to read about order trade credit policy
Would you like a book? 
Human interaction is easy! 
Call and ask about anything or for more details on a current listing here at the website :D
We may not always have the perfect book in stock but we can usually order one. If you're looking for a favorite edition of a treasured book to share with a loved one, maybe a next generation New Reader, this is the perfect time to order for the Holidays... or maybe get a li'l something as a special gift for Yourself!
We are a "brick-n-mortar" REAL BOOKSHOP where magical life-changing books are discovered, toddlers squeal in delight at the sight of a book they recognize, old friends strolling together find common loves in literature & history, true loves meet and dogs sit politely for a treat. Yes, there are random philosophical quotes uttered aloud and books recommended by friends and strangers alike. We are community whether we know you or not, fellow reader and booklover: welcome to our tradition! Our street address has housed a bookstore since 1967; the 3rd owner & staff (for ~19 years now!) intend to carry on the full-service neighborhood bookshop customs as long as there is a demand. We stock mostly used books and order both new and used books -just inquire. We have regular deliveries for the classic reprints and new releases. 
       11am-7pm Monday - Thursday
       9am-8pm Friday & Saturday

If you can't find what you like please fill out our off-line search form and we will search our off-line inventory, other bookstores and book search services for you. Or just give us a ring! Thanks - BsB